At Symeres, many passionate scientists are engaged in R&D projects with our customers. One of them is Richard Blaauw, a talented organic chemist who joined Symeres in 2017. By joining, he not only added his talent and enthusiasm, but also enriched Symeres with a specialized business unit: Chiralix, a company that began as a collaboation between Richard, Prof. Floris Rutjes (Radboud University), and Prof. Hans Schoemaker (DSM, University of Amsterdam). Chiralix focused on the synthesis of optically active compounds for drug and diagnostics discovery research and is now the catalogue compound sales arm of Symeres.
Richard's interest for asymmetric compounds was sparked when he was still a student at the University of Amsterdam. He became fascinated by the concept of chirality, where two mirror images of a chemical compound can have identical physicochemical properties, but can exhibit completely different effects in a biological context. During his Ph.D., he became acquainted with the very efficient and versatile enzymatic resolution methodology developed by the Rutjes group, in collaboration with DSM, and with them, he founded Chiralix in 2002 to bring these chiral technologies to the market through contract research services.
To expand the commercial application of the technology, Chiralix started to offer catalogue compounds from stock in 2009. The philosophy behind this catalogue was to offer high-quality, specialty products that were barely available elsewhere. The very first Chiralix product was l-propargylglycine, an unnatural amino acid with great potential as a chiral building block. This compound is readily available today, but, back then, Chiralix was the first to market it.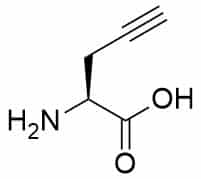 In 2009, the Chiralix catalogue contained approximately 80 unique compounds that you would be hard-pressed to find elsewhere. A good example of such a unique catalogue compound is cereulide, an emetic-type toxin produced in fouling food products by Bacillus cereus, causing vomiting upon ingestion. The synthesis and commercialization of pure cereulide by Chiralix has enabled its use as a reference standard by Food and Consumer Product Safety Authorities worldwide. To date, cereulide still is one of the best-selling catalogue compounds, along with its sixfold 13C-labeled analogue.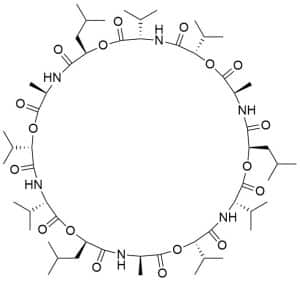 "Not only the compounds in the catalogue and the synthetic procedures to prepare them reliably were created by Chiralix, but also the complete infrastructure that is necessary to manage and maintain the catalogue, from stock to customer," Richard says proudly. "By now, the catalogue has expanded to around 400 compounds and, as of last year, it also includes the former Syncom catalogue."
Over the years, Richard's research efforts have led him to co-author 35 peer-reviewed publications and 4 patents. When asked whether one publication stands out to him, he indicated he was particularly fond of an article in which Chiralix researchers describe the first total synthesis of (–)-dysibetaine PP, a natural product isolated from a Micronesian sponge. "We were able to design an efficient route to assemble the unusual structure of the product, starting from two of our own 'trademark' amino acid building blocks."

Chiralix has also had its fair share of challenging projects, something that many researchers can probably relate to. An example that Richard vividly remembers is when a Dutch company asked Chiralix to prepare a particular amino acid: Cbz-l-cyclopentylglycine. "On paper, the compound looked very simple and amino acids were at the heart of our expertise, so our team was not expecting much difficulty. But this compound was unlike anything we had dealt with before. It behaved so badly that the researchers dubbed the compound Krimson, after the villain comic figure from 'Suske en Wiske' [in English, 'Willy and Wanda' – Ed]" Eventually, the compound was made and delivered to the customer, so it all worked out in the end. Nonetheless, this project inspired Richard's co-workers to give him a figurine of Krimson, which is still on his desk today, to remind him of the struggles chemistry can bring, but also the reward that comes with the final triumph.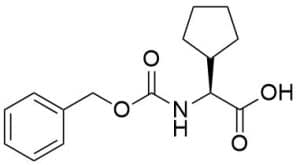 For Richard, merging Chiralix with Symeres has opened up many new possibilities. Besides the already mentioned growth of the catalogue by the recent integration of the Syncom collection, he is also very much impressed by the extensive analytical expertise of Symeres, which helps him assess the purity and overall quality of the catalogue compounds better than before. Also, he has ample opportunities to grow further with the company, and he is keen to see what lies ahead.
If you are interested in learning more about the Chiralix catalogue compounds, please visit Chiralix.com or come to see Richard.