Recently, Sapreme Technologies published two patent applications[1,2] around their ENDOSCAPE® platform, which aids the delivery of macromolecules. Symeres is proud to have played a part in the realization of this platform.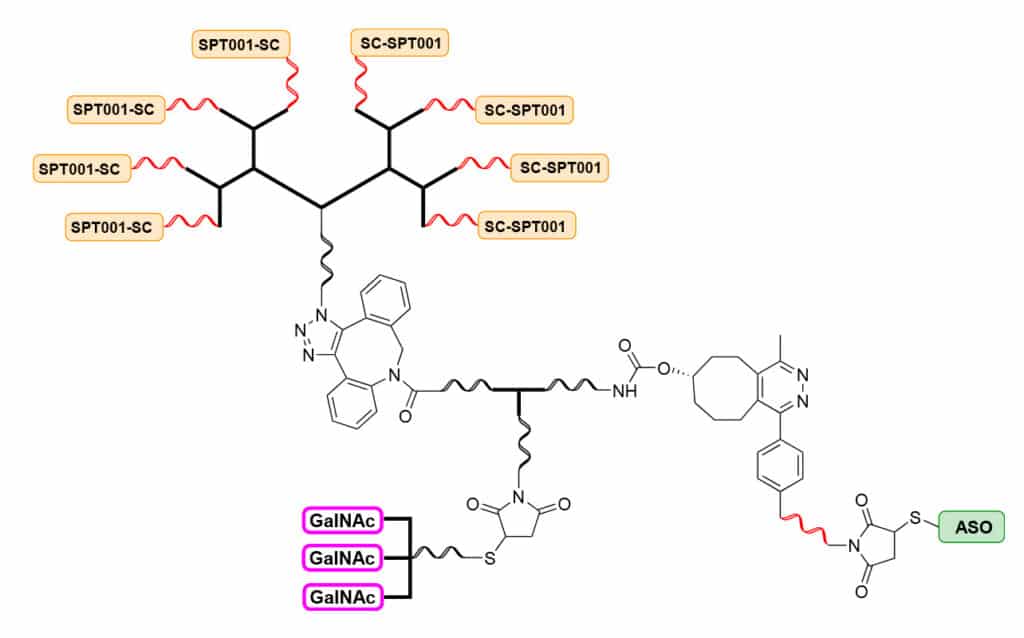 One of the greatest challenges for the efficacy of macromolecule therapeutics that act at an intracellular level is their delivery into target cells. Macromolecule therapeutics often rely on receptor-mediated endocytosis into the endosomal compartment. The endolysosomal membranes, however, prohibit efficient cytoplasmic access of such foreign substances. The therapeutic efficacy of such drugs is therefore highly dependent on endolysosomal vesicle degradation. In addition, the cytosolic delivery of macromolecule therapeutics requires challenging optimization or specialized drug-delivery platforms. For most oligonucleotide-based therapeutics, delivery remains an unsolved problem and exposes a significant need for the development of novel delivery mechanisms.
Can you introduce yourself? What is your role within Symeres?
Helmus van de Langemheen, Senior Scientist and project manager at Symeres. I have been involved with this project from the start, which began in late 2018.
What is the project about?
Sapreme is developing improved macromolecule delivery mechanisms by circumventing endosomal entrapment. For this, they work with the endosomal escape enhancer SPT001. This large molecule is a derivative of a natural compound found in soapwort.
The ENDOSCAPE® platform from Sapreme is based on SPT001-containing compounds, which can release trapped cargo from the endolysosomal membranes, improving the therapeutic window and enabling access to intracellular targets with minimal toxicity. By conjugating this molecule to antibody- or small-molecule-targeting ligands and intracellularly active proteins or oligonucleotides, Sapreme aims to enhance intracellular target engagement and improve therapeutic efficacy without limitation to biological modality or indication.
What was the role of Symeres within the project?
Since SPT001 is most active in its released form, we designed and developed cleavable linkers as well as dendron systems containing as many as eight cleavable SPT001 molecules. Moreover, by using smart conjugation strategies, we combined these constructs with cleavable antisense oligonucleotides (ASOs) and a liver-targeting trivalent GalNAc. By doing so, conjugates with a molecular weight up to 40 kDa were prepared.
What is the team like?
Until January of this year, I worked on the project myself. By then, Sapreme saw so much potential that they asked us to expand the FTE team, so Maarten de Bruijn and Frederique Turlings joined me.
What challenges did you and your team overcome?
In general, just working with these very large molecules was a great challenge, as it's a whole different ball game compared with normal small-molecule synthesis. In particular, the purification and analysis of these compounds is far from straightforward.
What achievement are you proud of?
Being able to help Sapreme with building their ENDOSCAPE® platform and by doing so, hopefully in the end, make a real difference to the future of macromolecule therapies.
Are you wondering what our chemists can do for your project? Contact us!